About Us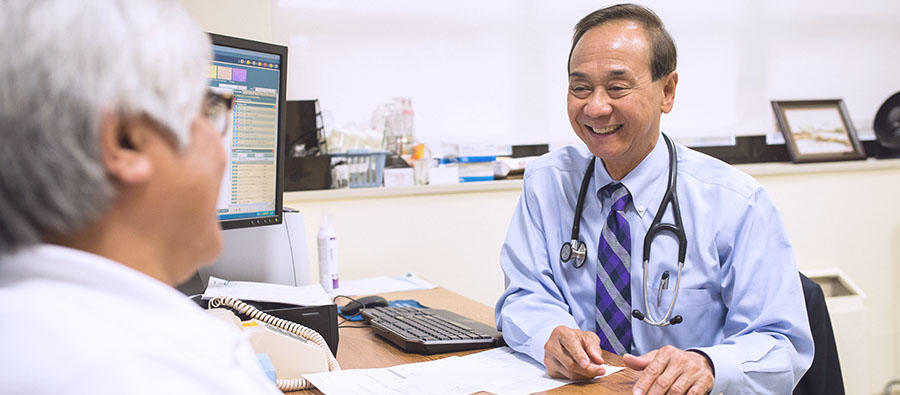 What Should I Know About Southwest General Hospital?
Southwest General Hospital has provided high-quality healthcare to residents of southwest San Antonio for nearly 40 years and continues to be the only health care facility in this section of the city. Southwest General is a 325-bed facility staffed by experienced health care professionals.
At Southwest General Hospital, we're committed to providing high-quality medical care in a friendly hospital environment. We are an acute care hospital with specialties in Cardiology, General Surgery, Orthopedics, Rehabilitation, Women's Health, Emergency Services, Physical Therapy, Wound Care, Hyperbaric Medicine, Neurosurgery, and Psychiatric Services.
IN PARTNERSHIP WITH PHYSICIAN OWNERS.
Learn more about:
Our Mission
It is the mission of Southwest General Hospital to:
Reach out to our community providing accessible quality medical care that embraces and meets the unique health care needs of a culture rich in tradition.
Partner with other health care providers and enhance the quality of life for the families we serve.
Serve as a dedicated and involved neighbor on San Antonio's South Side.
Award Winning Hospital in San Antonio TX
Hospital Recognitions and Awards
Get With The Guidelines - Stroke GOLD PLUS with Honor Roll Achievement Award Hospital by the American Heart Association (AHA) and American Stroke Association
Get With the Guidelines (GWTG) – Gold Plus Award 2018
Stroke Performance Achievement Award (American Heart Association and American Stroke Association)
The National Safe Sleep Hospital Certification - Silver Level - Certified Safe Sleep Leader (Cribs for Kids National Safe Sleep Hospital Certification Program)
Texas Mother-Friendly Worksite - Silver Level (Texas Department of State Health Services)
 
Hospital Regulatory & Accreditations 
Bariatric Comprehensive Accreditation by Metabolic Bariatric Surgery Accreditation and Quality Improvement Program (MBSAQIP)
Chest Pain with Primary PCI Accreditation by the American College of Cardiology (ACC) 
Lab accredited by College of American Pathologists (CAP) A
NIAHO Hospital Accreditation by DNV GL Healthcare 
Primary Stroke Center Accredited by DNV GL Healthcare 
ISO 9001:2015 Certification by DNV GL Healthcare 
Wound Care & Hyperbaric Center Accreditation by the Undersea and Hyperbaric Medical Society (UHMS)
Level II Stroke Center Designated by Texas Department of State Health Services
Level III Neonatal Center Designated by Texas Department of State Health Services
Level IV Trauma Center Designated by Texas Department of State Health Services